Creed
Jun 24, 2006 9:32:55 GMT -5
Post by Joan Omnipresent on Jun 24, 2006 9:32:55 GMT -5
[[ I brought out an old Dreadmoore charry sheet and fixed it up, just for fun...hope you don't mind, T. ]]
Name:
Creed Daw Shields-Braedon
Age:
38 (standard)
Homeland:
non-canon
Species/class:
Vampire
Sub-species/clan/tribe:
Ventrue
Appearance-
Skin color: light-ish...see the photo
Hair-
Color: Black
Style: Creed likes to change it up...always staying professional but relaxed. That's vague, I know, but check the photo to see what I mean. ((Heheheh...look at the pic hard: Michael Fassbender IS Creed!!! I was writing Creed...and eureka! I saw Michael. It's just perfect...))
Length: Eh...short...?
Hat/hood color/style: Hmmm...no hat
normally
, although sometimes he likes it for the effect. If he's wearing, you can bet on tall and black.
Weapons of choice: His own intelligence.
Vehicle of choice: What, you mean climb inside some metal box flying at high speeds?! Creed likes to walk in all weather and at any time of day. Of course, this isn't always possible...exceptionally lovely vehicles of any type make him feel more at ease when he is forced to use them.
Eye color: Blue, very.
Scars/tattoos/piercings/anything else we may've missed: Nah, you got it...
Portrait?: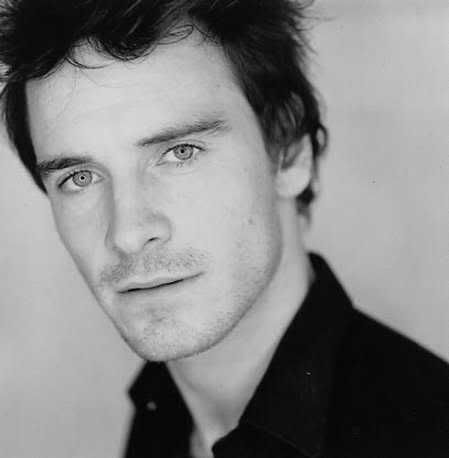 Clothing-
Creed loooooooves black. It brings out everything he likes about his appearance. He uses both black and pale solid colors tastefully.
Shirt/tunic/jacket style/color: Shirt colors would be white or pale solid colors. Dark red would be his choice for special occasions. He usually wears a jacket, black, in a slimmed asian style, somewhat like this:
www.ancientmoods.com/skin1/images/mybig/HM-107012.jpg
only more tailored rather than traditional fit.
Dress/suit:
Cloak (color/style): He likes the
idea
of a cloak—likes to see one on another person—but never wears one.
Pants/skirt color/style:
Belt: Heh...not if he can help it.
Boots/shoes/bunny slippers:
slimages.macys.com/is/image/MCY/products/7/optimized/98107_fpx.tif?wid=250&fmt=jpeg&qlt=100
Are those not rock-o awesome shoes? Heh...yes, I got carried away with the clothing pics. But now you should have a good mental image.
Jewelry/Security blanket/Accessories: Behold, the mantra ring -
www.ancientmoods.com/skin1/images/mybig/WG-203040.jpg
never been without it in his adult life.
Personality-
Basic personality:
How I react with other people: What other people? Oh,
those
people! Uh...hello, people? [goes on to try to drag people into an epistemological discussion, not noticing as people gradually drift away] Why did you want me to meet
them
? [loses interest and goes back to reading]
Weaknesses -
Physical (1 or more): Creed's mental state and attitudes have an intense physical effect. Basically, this means a strong gag reflex and difficulty controlling himself when under stress from fear/anger/jealousy/what have you. He can feel his body temperature rise when he's upset, n'stuff... ((Yeah...that's possible. I know. Don't ask.))
Mental (2 or more): It's a form of autism...
Here are the main things to know about Creed's particular problems:
• Lack of spontaneous seeking to share enjoyment, interest or achievements with other people.
• Lack of emotional reciprocity.
• Inflexable adherence to ritual.
• Pathological sensitivity loud sounds.
• Behaviour associated with various personality disorders such as OCD and ADD.
Appearance flaws (if desired): Ummm...did you SEE him? *glomps Fassbender violently*
Strengths-
Physical (1 or more): Erm...typical vampire stuff. Excellent night vision, ability to detect and identify people by sensing their heartbeat...yeah. That stuff.
Mental (2 or more): His weaknesses are also his strengths: reaaaally good ability to concentrate, very organized, works well ALONE. *snrk*
History (leave room for development, we just want exactly now, your character's opinions)-
How I got where I am now: By being where I was yesterday.
What made me get this personality that I am now: Nothing makes anyone get a personality. Part of it I was born with, the other part I built.
What do I think of what I am now: Life is...life. As long as there is imagination, as long as there are books, there's no need to worry about it much.
Anything notable about childhood: Childhood? I escaped it as soon as possible.
Anything else: Why all the questions?
Present situation-
Spouse or lover (name, job?): As of 10:30 a.m. on this Saturday morning...no.
Children: I don't think so...
Close friends: No.
Job: I'm out of regular work at the moment...